Mother's Day is coming up and this year more than ever, we think mothers deserve more than one day of appreciation for all their work and love. We found a few gifts we think your mother will love! At the end of the day, don't forget to spend some quality time with your mom. She would absolutely love that! Happy shopping!
This post contains affiliate links and I will be compensated if you make a purchase after clicking on my links.
This lovely Mother's day gift basket is designed to make every mom feel special. This "Mom's Night In" gift box comes with a lace robe that is pink and so soft! It also includes a hand poured soy candle that is perfect for a calm spring evening and has a nice romantic floral scent. There is also an artificial rose and card to complete this beautiful gift box!
Our moms work so hard for us and devote so much energy into their families and friends. Why not give back with this heartfelt gift? This spa box includes a lavender soy wax candle, peppermint lip balm, natural lavender soap, rose petal bath bomb, orange bath bomb, an engraved wooden heart with an inspiration message, and a heartfelt greeting card. Your mom will love this gift! 
Your mom will love this beautiful decorative wooden sign! The dark wood is stained and you can choose what words you want printed on it. Your mom can display this in her kitchen, dining room, or even her bedroom so she'll be reminded everyday of the love her family has for her! 
4.  Personalized Birthstone Bracelet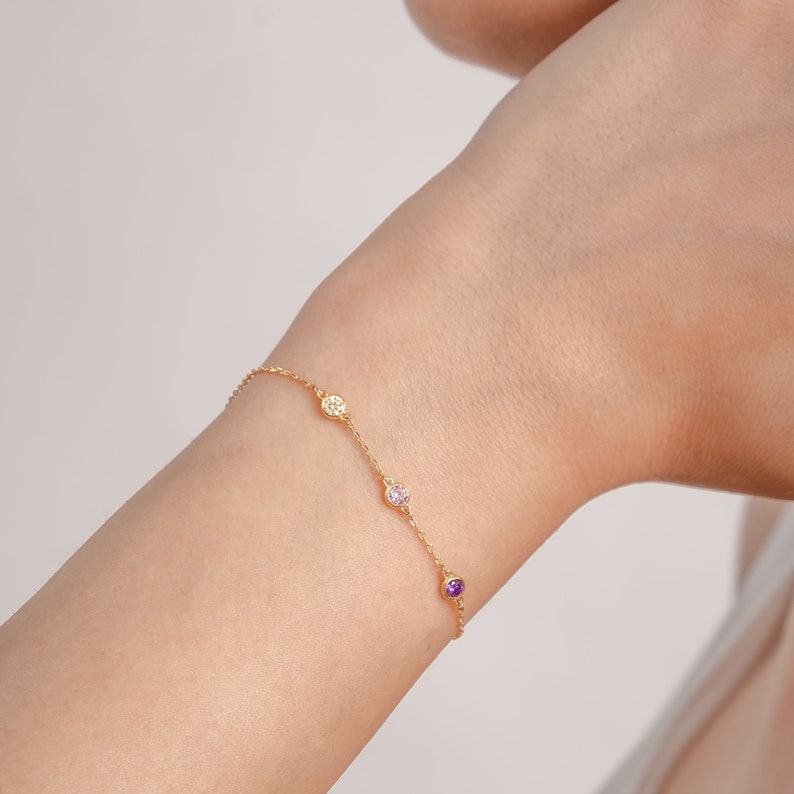 This gift is one-of-a-kind! Make personalized jewelry for your mom! You can add your birthstone as well as your sisters' and brothers' so your mom has all of her children's birthstones on her bracelet! Every time she looks down, she'll think of her sweet children.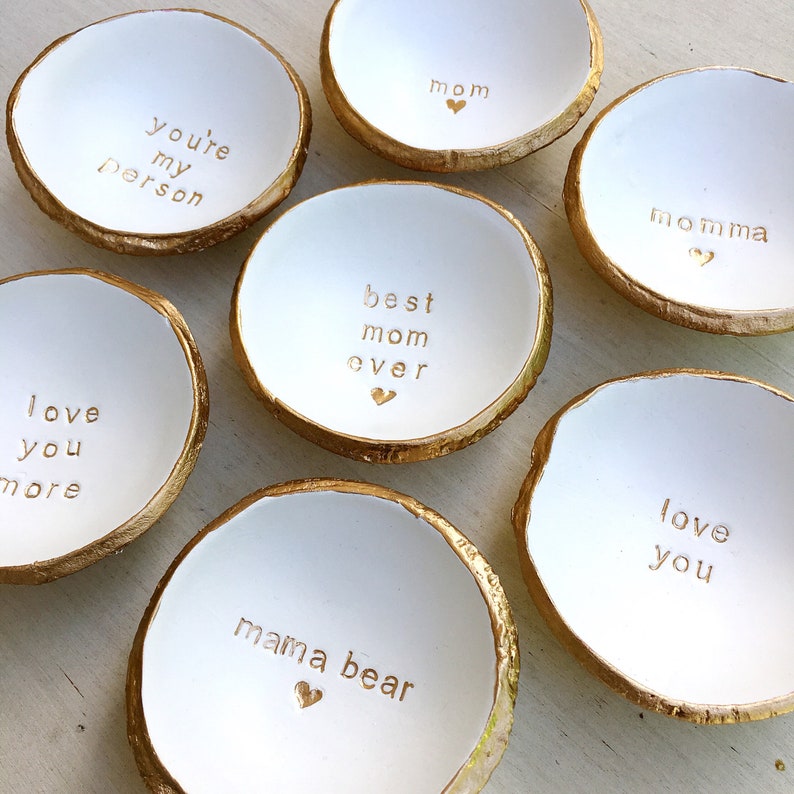 These customizable jewelry dishes are perfect for your mom! They are elegant, minimalist, and carry individual meaning with their personalized sayings. "Mama Bear" is one of our personal favorites! Happy shopping and don't forget to show some extra love to your mama! 
Shipping
PRODUCTION  & PROCESSING TIME:
Printable Orders:
Printable files will be emailed right after you place your order. Production time on custom orders, such as baby shower welcome signs or bridal shower welcome signs, is 1-2 business days. Your proofs will be sent to the email address you provide at checkout.
Mugs: 
Production time is 2-5 business days. 
Jewelry: 
Production time is 2-3 business days. 
Tees: 
Production time is 2-3 business days. 
SHIPPING TIME:
Shipping rates are based on weight and your location. 
Jewelry Orders are shipped via First Class Mail or Priority Mail depending on weight, and will arrive in 2-3 business days from the date it is shipped. 
Mug & Tee Orders are shipped via First Class Mail for a single mug and will arrive is 2-5 business days from the date your order is shipped. Orders of 2 mugs or more are shipped via Priority Mail, and will arrive in 2-3 business days from the date your order is shipped.