Spring is right around the corner and we can't wait to have picnics all the time! Spring picnics are the perfect excuse to get outdoors, take in some fresh air, and enjoy a tasty meal with your family and friends! By planning a picnic party step-by-step a little in a advance, you'll not only be able to relax more on the day, but you'll have the blueprint for a great garden party you can recreate again and again over the spring and summer months. We found a few things you'll need to throw the best spring picnic! Happy shopping!
This post contains affiliate links and I will be compensated if you make a purchase after clicking on my links.
A picnic blanket is a must to enjoy your picnic with your loved ones! This one is waterproof with a free pouch included so that you can store your lunch and favorite snacks! A bold red checkered pattern would look great or even a nice boho blanket! Think bold but make sure nothing clashes. 
A fantastic picnic deserves a spectacular picnic basket! This one is handmade and absolutely beautiful. It's a 4 person picnic basket that can also be given as a gift to someone special. The basket features a full antique wash willow finish, with tan leather, stainless steel cutlery and a removable chiller bag! Everything you could want!
When you're basking in the sun and sipping on your cocktails, you know you need these floral straws to make everything look even cuter! Imagine the fun photos you'll take with these cute straws in your drinks! We love these straws and think they would be a perfect addition to your picnic.
Add a beautiful floral touch to your picnic by throwing in a few fake flowers onto your picnic blanket! Add in pops of pinks, purples, yellows and more for that spring feel! We hope this helped you throw an awesome spring picnic. Have fun and happy spring!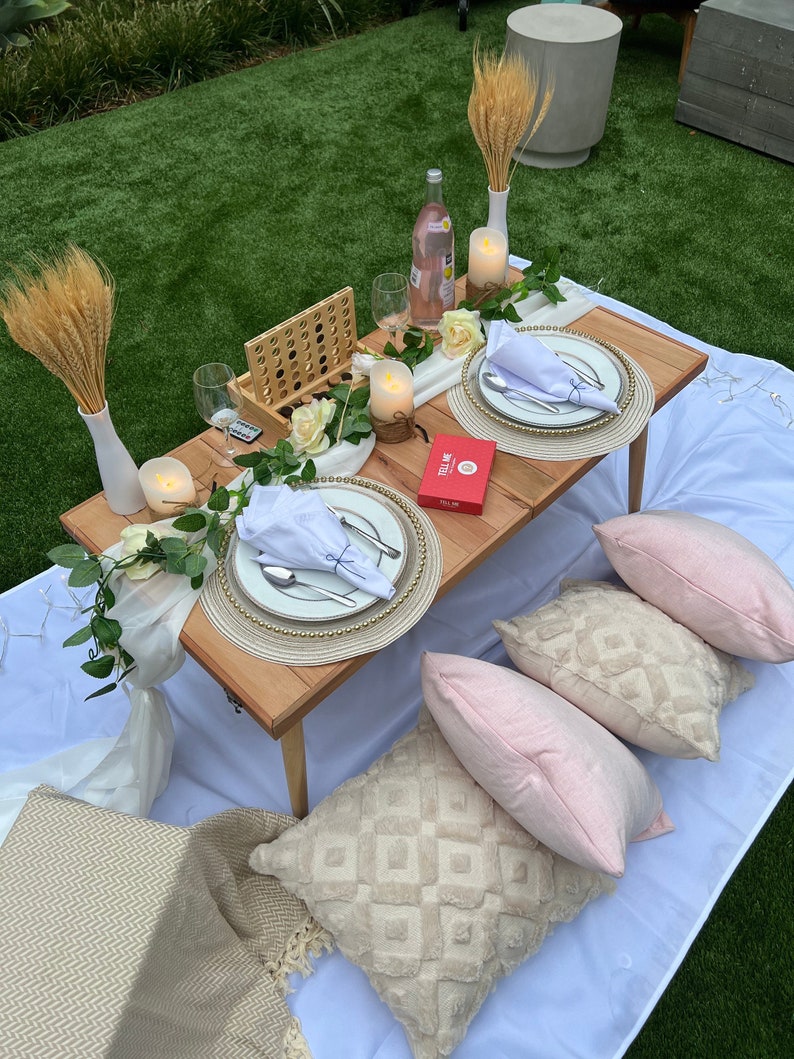 This picnic table is absolutely perfect for a picnic! It's low enough to throw a few cute pillows around and the wood is high-quality. Your friends and family will love this little set up.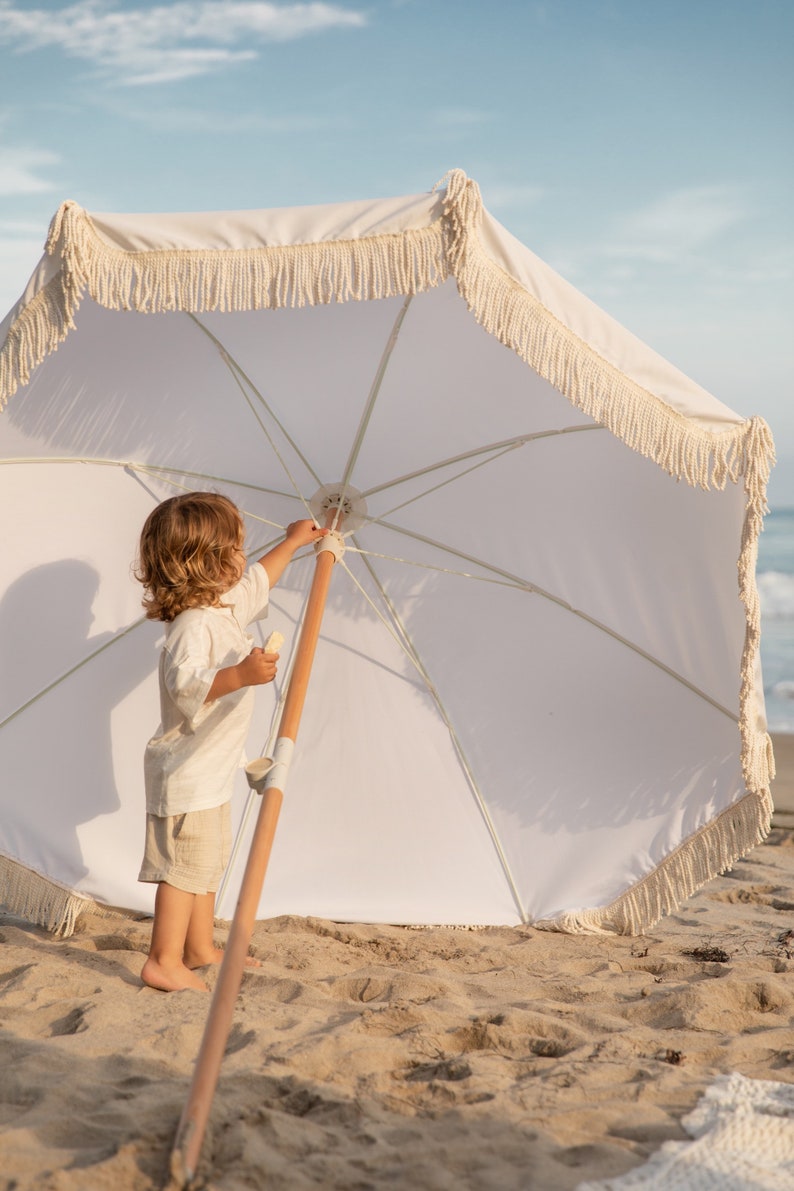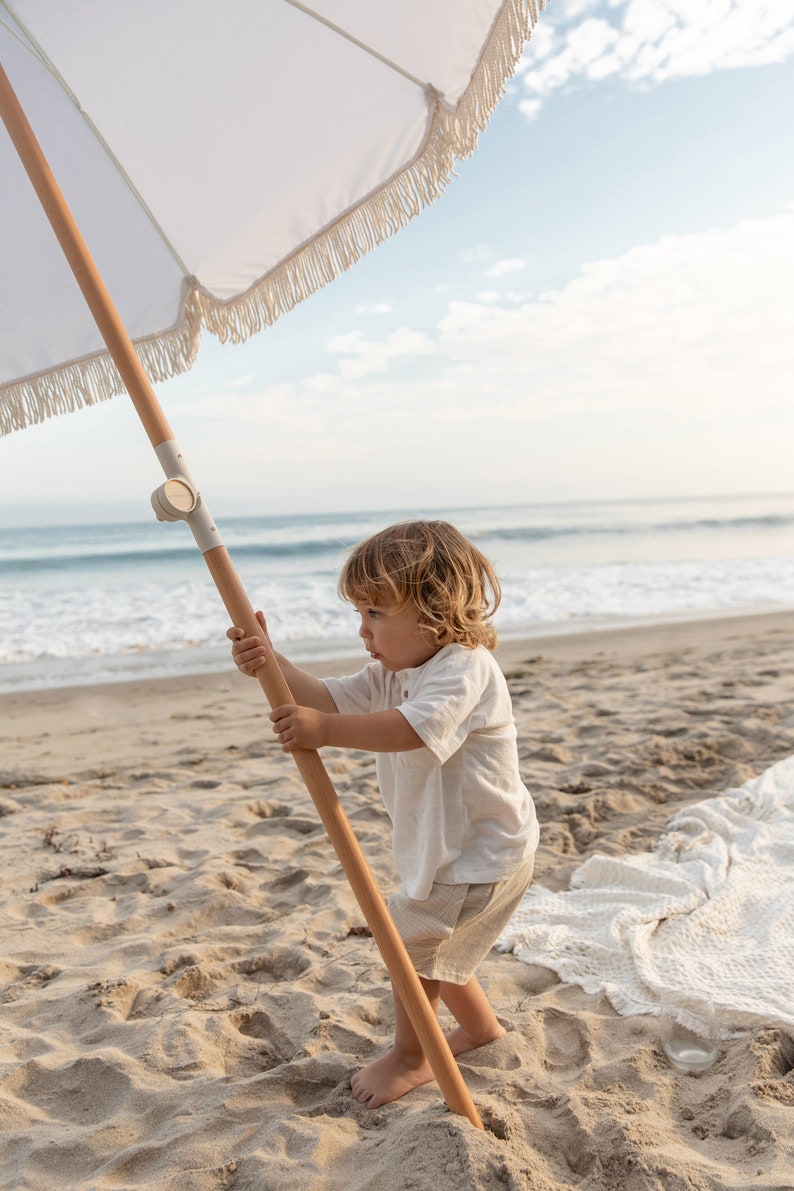 This bohemian beach umbrella is a MUST for a spring or summer picnic. You will absolutely love it! They are so beautiful and the perfect addition. We hope you have fun picnics this year!
Shipping
PRODUCTION  & PROCESSING TIME:
Printable Orders:
Printable files will be emailed right after you place your order. Production time on custom orders, such as baby shower welcome signs or bridal shower welcome signs, is 1-2 business days. Your proofs will be sent to the email address you provide at checkout.
Mugs: 
Production time is 2-5 business days. 
Jewelry: 
Production time is 2-3 business days. 
Tees: 
Production time is 2-3 business days. 
SHIPPING TIME:
Shipping rates are based on weight and your location. 
Jewelry Orders are shipped via First Class Mail or Priority Mail depending on weight, and will arrive in 2-3 business days from the date it is shipped. 
Mug & Tee Orders are shipped via First Class Mail for a single mug and will arrive is 2-5 business days from the date your order is shipped. Orders of 2 mugs or more are shipped via Priority Mail, and will arrive in 2-3 business days from the date your order is shipped.