Twinkle Twinkle Little Star Baby Shower
Planning a winter baby shower? Get excited because winter baby showers are so fun, and you're going to love planning it! I love any excuse to have a party during the holidays because the holidays truly are magical.
Bring on all the Christmas lights and snowflakes please. If you're looking for some winter baby shower inspiration, then you've come to the right place. Let me help you narrow down your theme, pick your baby shower decor, and plan a shower everyone will never forget, especially the momma-to-be!
This post contains affiliate links and I will be compensated if you make a purchase after clicking on my links.
1. Pick a Theme
Winter Wonderland Baby Shower Source: La Petite Fete
Baby It's Cold Outside Baby Shower Source: Tula Mama
The first step in planning any type of baby shower is to pick your theme. If you're having a hard time picking a festive theme, then do explore our Winter Baby Shower board on Pinterest for some ideas.
My favorite winter theme is a winter wonderland, as it gives you the opportunity to incorporate all the winter and holiday elements you could possibly imagine up. Check out some of our favorite winter baby shower themes.
Winter Baby Shower Themes
Baby It's Cold Outside
Gingerbread Tea Party
Twinkle Twinkle Little Star
Winter Woodland
Lumberjack 
Candy Cane Lane
Oh Christmas Tree
Hot Cocoa and Cookies
Winter Wonderland
2. Pick Your Invitations 

Shop this Twinkle Twinkle Little Star Baby Shower Invitation
Shop this Baby It's Cold Outside Baby Shower Invitation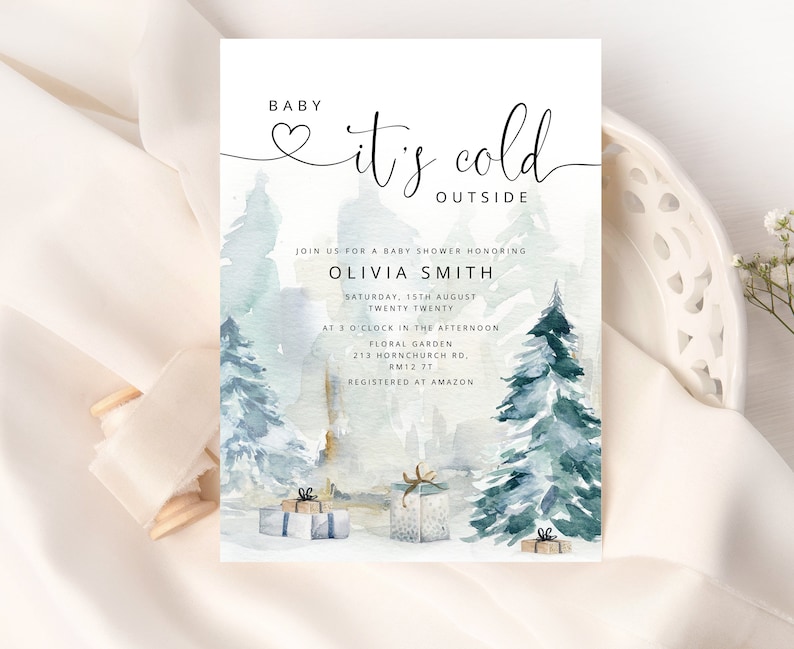 Shop this Baby Shower Invitation
Now that you have picked your theme it's time to pick and send out your invitations. Invitations typically get sent out 4-5 weeks in advance.
First, decide if you want to go the modern day way, and send out a Paperless Post or Evite invitations, or if you love the good old traditional paper invitations. If you choose emailed invitations, then you will need to have the mom-to-be gather the email addresses for all her guests.
If you choose mailed invitations, then you will need a little more time on your hands as you will need to get the addresses, fill out the envelopes, and mail the invitations. 
3. Choose Your Decor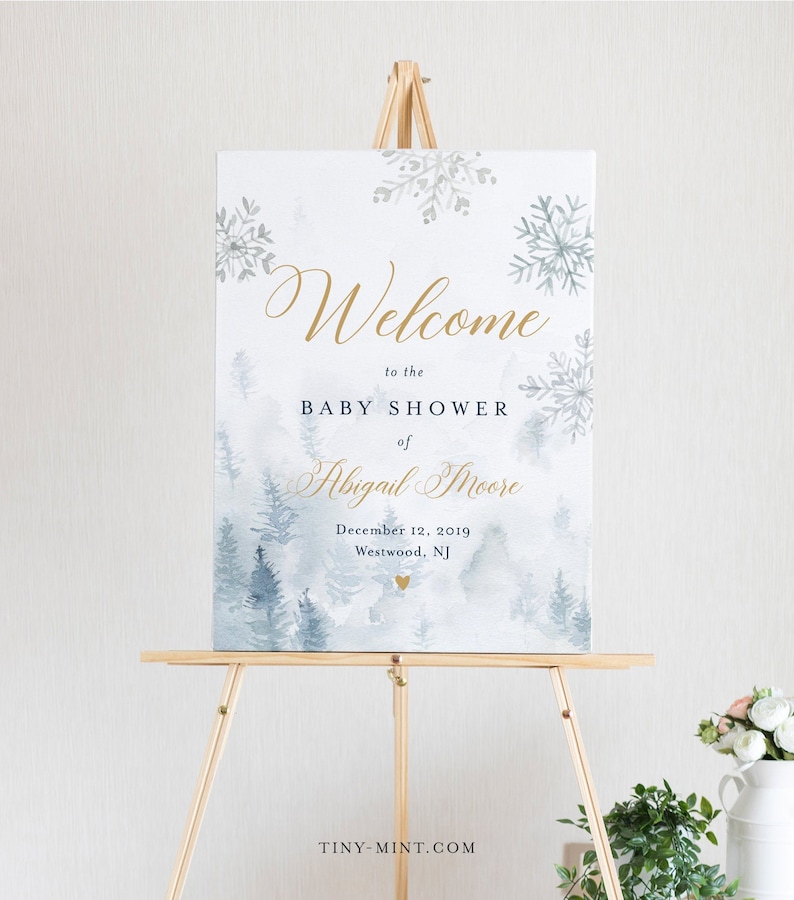 Ornament Cupcake Source: La Petite Fete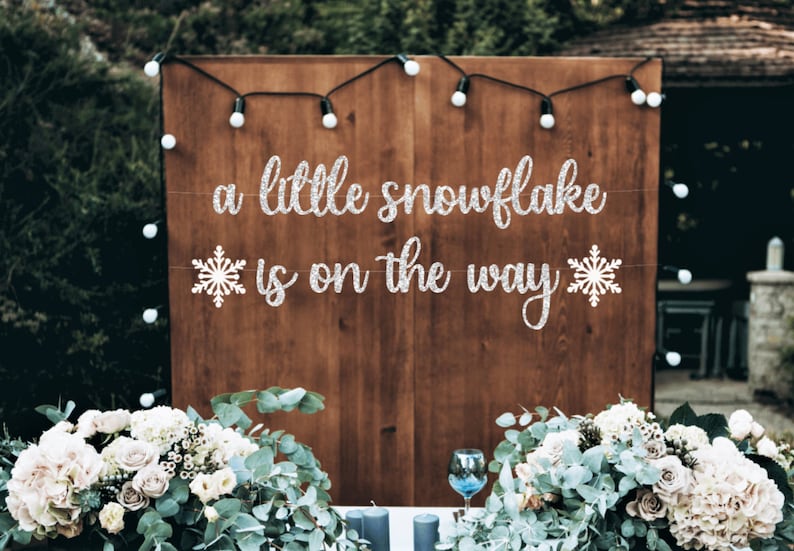 Shop this little snowflake banner
One of the most exciting parts of throwing a baby shower is the decorating! Who doesn't love searching for the best baby shower decor on Pinterest to get inspired for their shower?!
Now that you've got your theme you just have to figure out the best decor for your shower. Decide on the elements that will go best with where the party will be, whether that be a dessert table, balloon arch, flowers, hanging ornaments, Christmas lights, faux Christmas trees, hot cocoa bar..... Here's some of my favorite winter baby shower ideas below. 
4. Pick Your Games 

Diapers for the Wee Hours Baby Shower Game
Every baby shower has to have games! Get guests engaged and having fun with interactive baby shower games! The mom-to-be will love seeing her guests having so much fun! Check out our baby shower games for more ideas!